As a "Global Citizen Company"
Hosiden Kyushu believes that the company is a member of global citizenship,
and every employee of the company is aware of and responsible for conducting activities to conserve the environment.
Aiming for the coexistence of nature and humankind,
we will act as a "global citizen company" that works in harmony with local communities, people, and the environment.
Production Facilities
Hosiden Kyushu has always built its production systems to meet market requirements.
In order to meet the demands of mass production and short delivery times,
we have introduced cutting-edge manufacturing lines that are both streamlined and automated.
Our integrated production system, which covers everything from design to manufacturing and inspection,
enables us to provide new and highly original products that rapidly respond to fast-moving technological innovations.
We have a wealth of accumulated expertise and solid technical capabilities.
And under a regime of thorough quality control, we will continue to supply higher quality products.
MEMS Microphone Production Machinery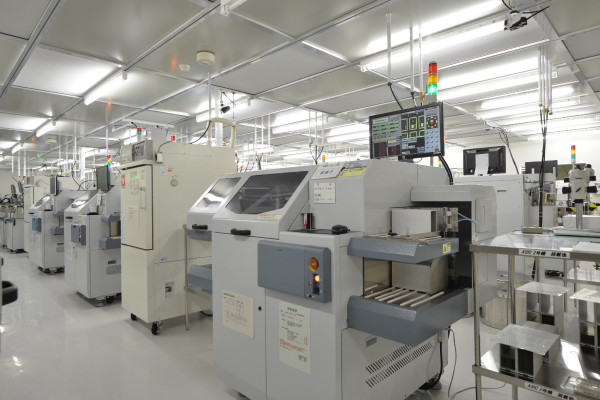 ASIC Die Bonding Equipment
Equipment that applies adhesive to the wafer die at the specified position on the base and automatically bonds it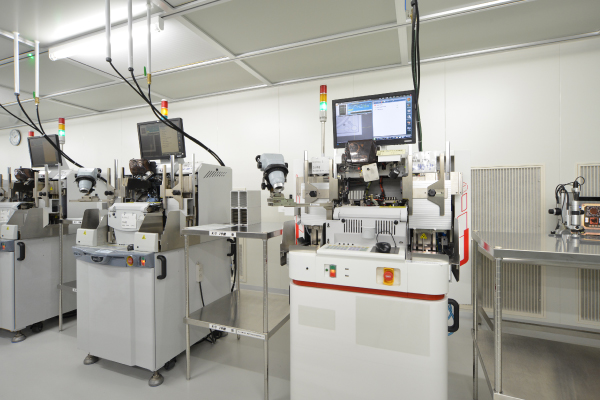 Equipment that recognizes chips bonded on a base and bonds between chips and leads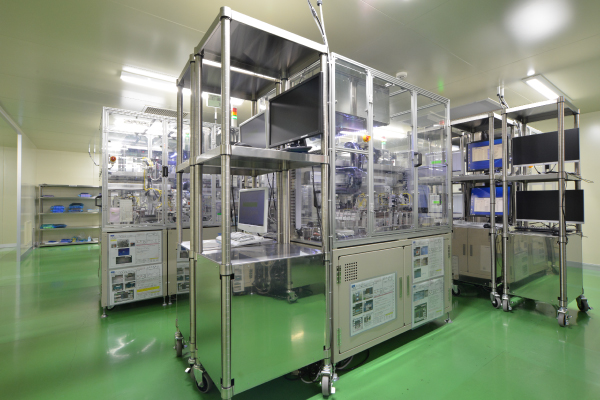 Digital MEMS Microphone Characteristic Testing System
Equipment that removes MEMS microphones from the supply tray, conducts sensitivity measurements, and then arranges them into discharge trays by rank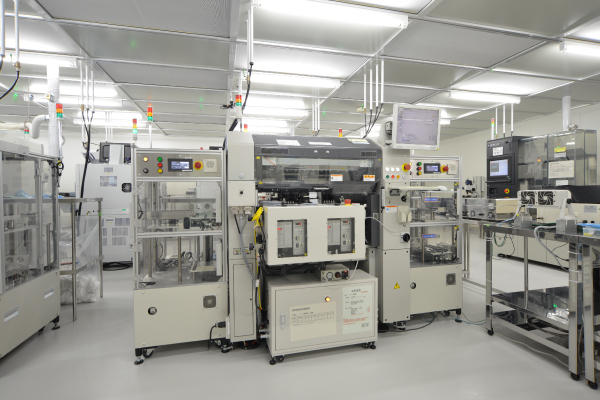 Equipment to suction the case onto the chip-loaded and wire-bonded base and mount it at the specified position together with adhesive material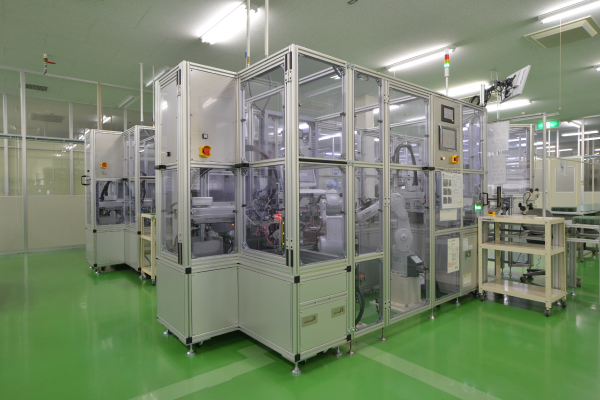 KRM5603 Assy Automatic Measuring Machine
Equipment that conducts sensitivity measurements after FPC alignment upstream and discharges the products by rank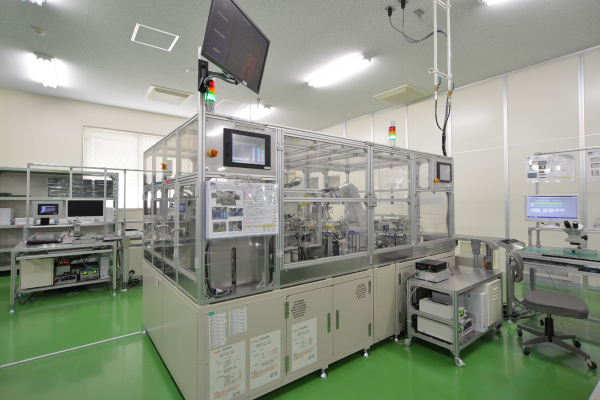 KRM5303 FPC Assembly Equipment
Equipment that attaches spacers to FPCs upstream and performs FPC bending downstream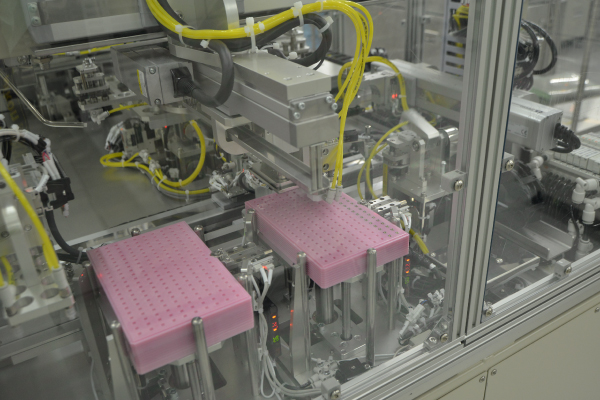 Equipment that picks up individual edges from a diced base wafer ring and aligns them in a supply tray
Electret Condenser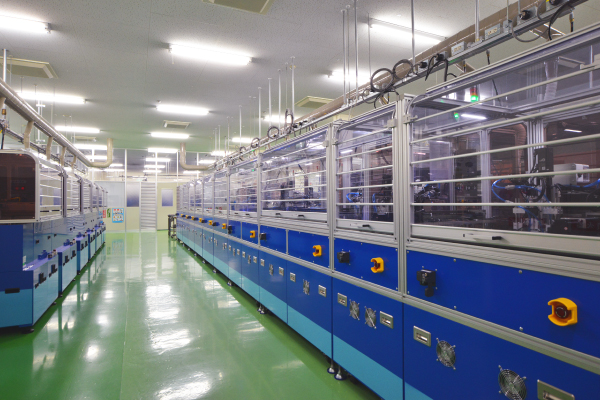 φ6ECM KUB Automatic Assembly Machine
Equipment that arranges the component parts of a φ6 microphone at each stage of the process and automatically assembles them.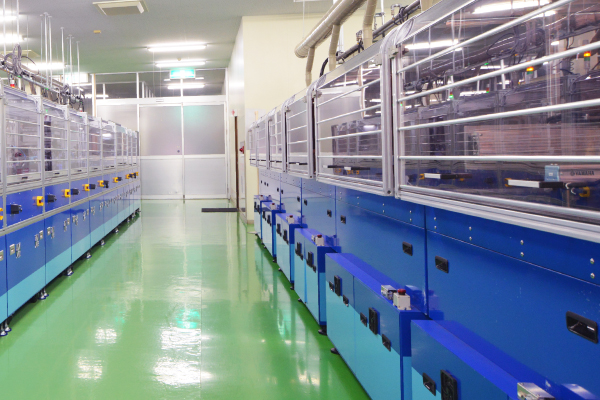 φ4ECM Automatic Assembly Machine No. 3
Equipment that arranges the component parts of a φ4 microphone at each stage of the process and automatically assembles them.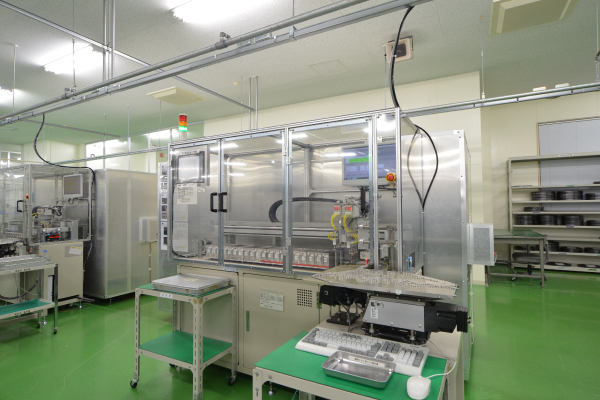 Uni-directional Measuring Instrument
Equipment to measure the sensitivity of directional microphones in up to three directions and discharge them by rank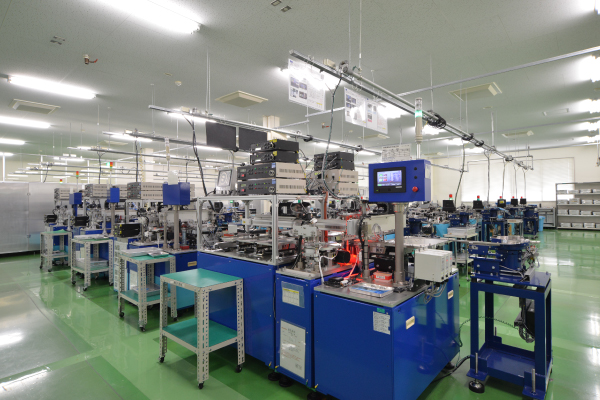 φ6ECM 4-series Automatic Measuring Machine
Equipment for discharging φ6 microphones by rank after conducting sensitivity measurements
Inspection and Measuring Machinery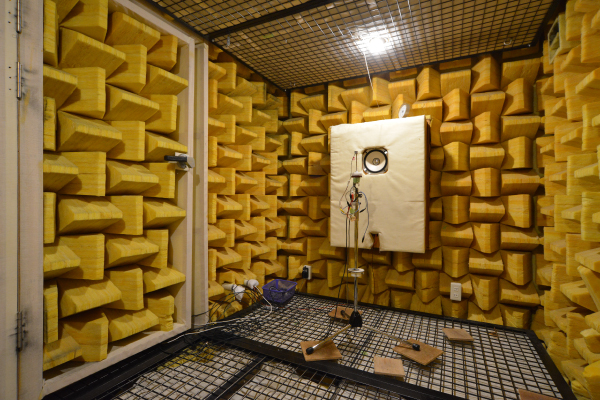 This measures the acoustic performance of a microphone with high precision in the absence of sound reverberation.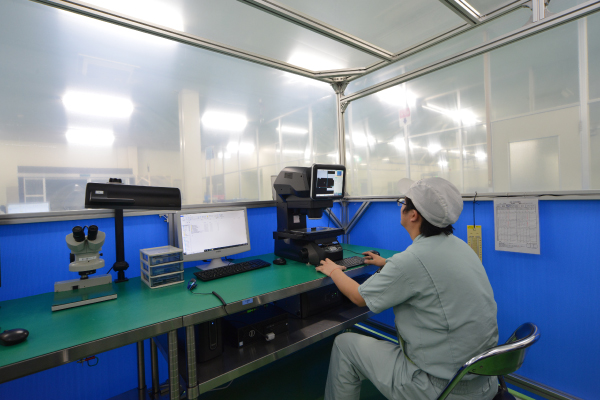 High-precision Image Dimension Measuring Instrument
High-resolution imaging of products and parts with automatic measurement of all dimensions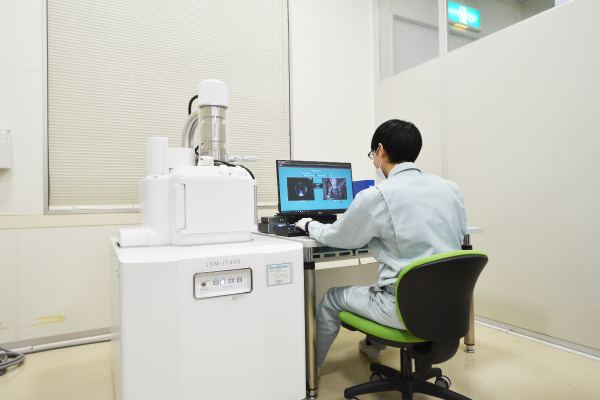 Scanning Electron Microscope
An electron microscope that is used to observe the shape of products and parts as minute as a micron or smaller. Elemental analysis of samples is also possible.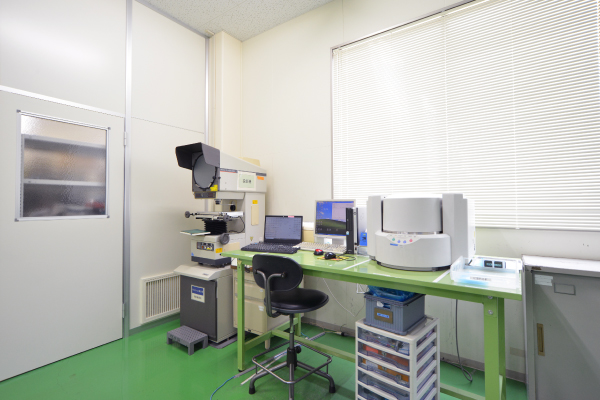 Equipment for analyzing components. Measurements taken by this machine guarantee safe and secure products that do not contain environmentally hazardous substances.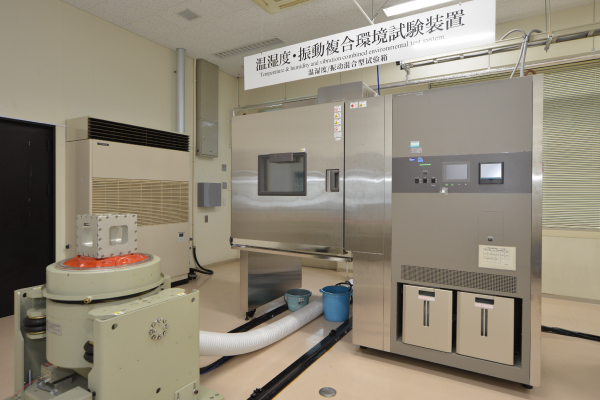 Temperature/Humidity/Vibration Testing Equipment
This equipment ensures that our products can withstand harsh environments such as high and low temperatures, humidity, and vibration.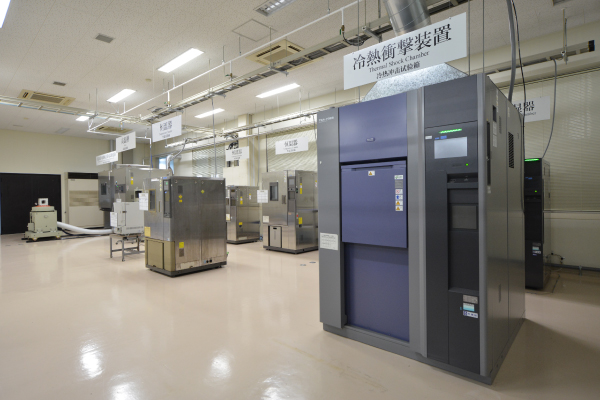 Thermal Shock Testing Equipment
This equipment is used to check resistance to breakage as well as product life by rapidly and repeatedly exposing the product to low and high temperatures.